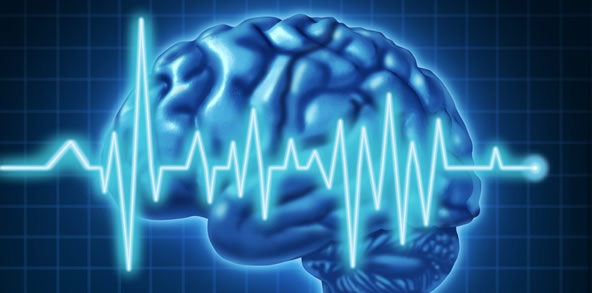 The story of a young girl's third head injury…
Date of last head injury: June 2016
A very healthy 15year old 6'2 165lb Junior Elite basketball player, scouted for last 4 years for division 1 US basketball scholarship.
This was the girl's 3rd head injury, first as a 4yr old fell from top of 8th stair in the basement and fell onto a ceramic tiled floor. There were no long term symptoms.
2nd head injury at 12 years of age, at night, misjudged corner of wall and hit head, went to bed and next morning had a bump and bruise on forehead and said had the "worst headache ever", eye pain and tired. The Doctor ordered a concussion protocol and the girl felt better in a week.
3rd head injury June 2016, during end of season Championship basketball game, opponent elbows girl in left temple. Girls remained standing, grasped her forehead, put her head down for a moment then proceeded to slowly try to make her way to other side of court, by half court she was squinting her eyes and holding her head and signalling to coach she needed to sit down. She was immediately assessed by Physiotherapist and Kinesiologist. She was told she couldn't play anymore and to go home and rest and watch for worsening symptoms.
Girl immediately presented with a headache in the forehead and sharp eye pain, which remained for 7 days until her first PEMF treatment. She remained home from school, no technology use, in a dark room, lots of hydration and clean nutritious diet, sleep, rest and quiet.
Her pain remained a 7 or 8 out of 10 for 7 days until PEMF treatment. On 7th day we were seen and evaluated by lead Dr at Toronto Western Hospital at Concussion Centre, he said she failed the "drunk mans walk test" where you try to walk a straight line lifting and placing one foot in front of the other. She was hit on left temple, when lifted left leg it wasn't a quick motion it swayed for a moment in the air and she seemed slow to touch heel of left foot to right toe.
Second test she failed in assessment, she had to stand, close eyes, lift and bend each knee one at a time with arms out to side keeping her balance. On attempt to lift left knee she was slow, wobbled and couldn't keep balance.
Dr said she is not to have any more head injuries, next one could have worse symptoms, instructions for no activity that would shake her head no jumping for 1 month and to come in for a followup apt.
Concussion protocol is to be continued.
I was referred to Kim and Jackie and PEMF therapy by a family friend. Girl fell asleep and remained asleep during her treatment.
After her first treatment she sat up, I asked her how she felt, she blinked her eyes, stretched her jaw as to check the tension in her head, bent her neck from side to side front to back and simply said "my pain is gone". I said what do you mean? I asked her to be specific and use other words and to describe how she felt after her treatment. She said "I feel like someone washed out the inside of my head and behind my eyes, it is a empty feeling with no pressure and the pain is gone, it feels empty, light and clear".
Kim and Jackie said there were no side effects and to stay hydrated.
Girl slept for the 1 hour car ride home and remained pain free permanently no return of any symptoms.
We returned the following day for a second treatment to continue benefits of the session.
Girl was able to jump, run, pain free immediately after her second session.
We were aware the brain needed to recover and to keep her safe she refrained from any physical activity for a month. She returned to her game going full speed 1 month as per Drs orders to allow brain to heal.
Girl was completely pain free after 1 PEMF session. She has no muscle or body pain or soreness post play or workout after the using the mat.
My personal findings online in researching the effect of PEMF on brain injury is the reduction of inflammation immediately hence the reduction or elimination of symptoms.
All the best
GD
PEMF therapy is natural and safe for individuals of all ages, including children, the elderly and even pets.
There are no negative side effects to PEMF use.
Call us to book your appointment in Newmarket: 905.235.7330 or in Collingwood: 705.293.2301.