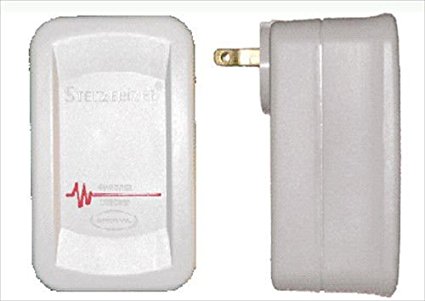 It's wonderful to see how people are moving toward a more health conscious way of life. A good diet, exercise and a nurtured mental, emotional and spiritual state is what we all strive to incorporate into our busy lives. Choosing products that are free of toxins and chemicals are better for our health but do we think of the toxins that are not immediately visible? Let's examine Electrosmog: the invisible electromagnetic radiation coming from wireless technology and mains electricity. Electrosmog is responsible for a condition known as "electrosensitivity" and can lead to illness with long term exposure.
"Our exposure to various forms of electromagnetic pollution (electrosmog) is increasing and many believe that it is virtually impossible to live in a low electrosmog environment. Most people are concerned about living near cell phone towers without realizing that much of their exposure may be coming from wireless technology inside their home.
Creating an electromagnetically "clean" environment – keeping the levels of electromagnetic fields as low as possible (is a reality). Some people become ill when exposed to this energy. For those who are not sensitive, reducing exposure to potentially harmful frequencies is a good preventative measure to maintain good health.
All types of electrosmog exposure have documented biological effects and should be kept as low as possible especially in areas where people spend hours each day."
Dr. Magda Havas
One way to reduce the negative side effects of electrosmog is through the use of PEMF. PEMF therapy is natural and safe for individuals of all ages, including children, the elderly and even pets.
There are no negative side effects to PEMF use.
Another way to reduce the electrosmog in your immediate surroundings is by using electrosmog filters. We have them for sale and are available for $55.
#PEMF #Healthy #Natures #Newmarket #natural #healthylife #healthybody #health #wellness #feelbetter #healthychoices #healthyliving #healthylifestyle #healthylife #healthychoice #success #staypositive #trueself #bestlife #healthyaging #naturaltherapy #healing #antiaging #healthypets #facials #wellbeing