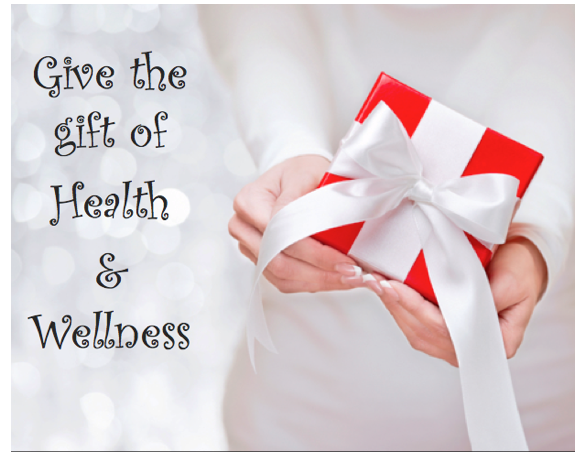 The holidays can be a hectic time. Among all of the hustle and bustle, remain connected to your needs and listen to your body. Optimize your health and that of your loved ones through Pulsed Electromagnetic Field (PEMF) therapy!
This year, give yourself or your loved ones something they can really use: a gift certificate for any of our products or services at Health Harmonies. Gift Certificates are available for any denomination at our locations.
PEMF improves health by optimizing cell function, By delivering beneficial frequencies into cells, the aging process is slowed down and the risk of cell dysfunction is reduced.
Benefits of PEMF include:
▪ reduction in pain and inflammation
▪ enhanced cellular response
▪ increased circulation
▪ increased tissue oxygenation
▪ improved sleep quality
▪ detoxification
▪ regeneration of bone and soft tissue
▪ muscle relaxation and more

PEMF is used for treating: acute and chronic pain, depression, anxiety, osteoporosis, osteoarthritis, as well as accelerating the healing time of injuries, increasing energy, sleep disorders, fatigue and it is an excellent anti-aging strategy.
Health Harmonies gift certificates are available for purchase by phone or in person, please call us!
Newmarket: 905.235.7330
Collingwood: 705.293.2301
#PEMF #Healthy #Nature's #Newmarket #natural #healthylife #healthybody #health #wellness #feelbetter #healthychoices #healthyliving #healthylifestyle #healthylife #healthychoice #success #staypositive #trueself #bestlife#healthyaging #naturaltherapy #healing #anti-aging #healthypets #facials