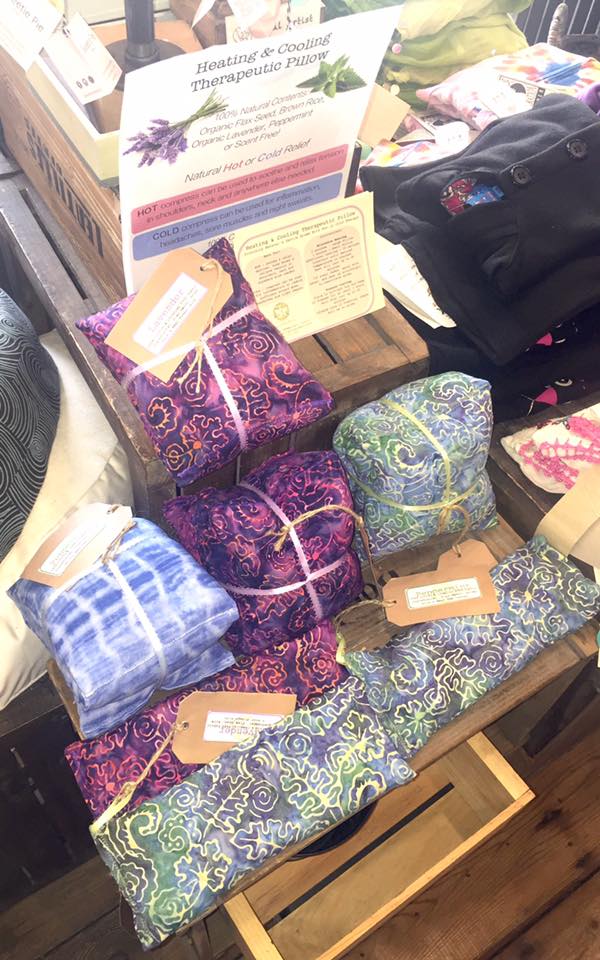 Relaxation is so beneficial to our overall well being; it is the antidote to stress, which we known contributes to ill health.  During relaxation, our body is given the opportunity to repair and rejuvenate.
There is a lot of information out there about methods used to help with relaxation, including meditation, exercise protocols, breathing techniques etc.  It all may feel daunting and unattainable at times.  Today, we share a very simple solution to help you relax: Therapeutic Pillows!
Therapeutic pillows provide a natural and gentle aroma with hot or cold therapy.
We have beautiful therapeutic pillows that are handmade with love in Newmarket and contain: flax seeds, brown rice and real flower buds.  Scent free pillows are also available.
Pick one up in our office today!  Small: $25  Large $40
#PEMF #Healthy #Nature's #Newmarket #natural #healthylife #healthybody #health #wellness #feelbetter #healthychoices #healthyliving #healthylifestyle #healthylife #healthychoice #success #staypositive #trueself #bestlife#healthyaging #naturaltherapy #healing #anti-aging #healthypets #facials