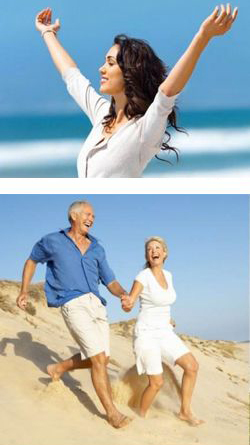 Health Harmonies is now offering an adjunct therapy to our already fabulous lineup of PEMF services.
The ONDAMED is a unique technology offering a personalized treatment approach to many of our clients' health concerns. The ONDAMED may be used separately from our other PEMF devices however, health results are greatly accelerated when the therapies are combined!
How does ONDAMED work? Your pulse rate is monitored using a biofeedback system. Treatments occur weekly in between your regular PEMF sessions and your healing is expedited.
We offer many treatment programs through the ONDAMED system that include (but are not limited to): Fibromyalgia, elimination of micro-organisms, menopause symptom relief, smoking cessation, ADHD, weight loss and sugar addiction.
Cost: $200 for the initial consultation and $100 for every subsequent session. Each program varies in length but you can expect between 4-10 sessions.
The ONDAMED will be offered exclusively on Tuesdays. Space is extremely limited. Please call us to book your appointment.
We look forward to seeing you soon.