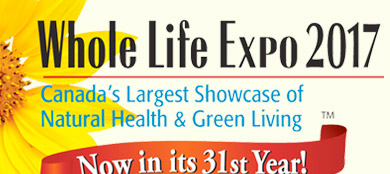 Join Us at the Whole Life Expo
November 3 -5, 2017…we are at booth 25!
Health Harmonies is very pleased to announce that we will be at the Whole Life Expo at the Metro Toronto Convention Centre on November 3-5, 2017 at booth 25. Come and visit!
As Canada's largest showcase of natural health, alternative medicine, and green living, this event plays host to over 180 exhibitors and 85 speakers from across North America and beyond.
We will be on stage discussing PEMF and how it helps to alleviate pain, fatigue, insomnia and much more.
To read more about the presenters, please click here.
To learn more about the Whole Life Expo and tp purchase tickets, please click here.
We look forward to seeing you there!